The Greek language course starts on Wednesday, February 22.
The lessons will take place every Wednesday, from 16:00 to 18:00, in room A2, on the first floor, at the Department of Economics (78 28is Oktovriou Str., 38333 - Volos)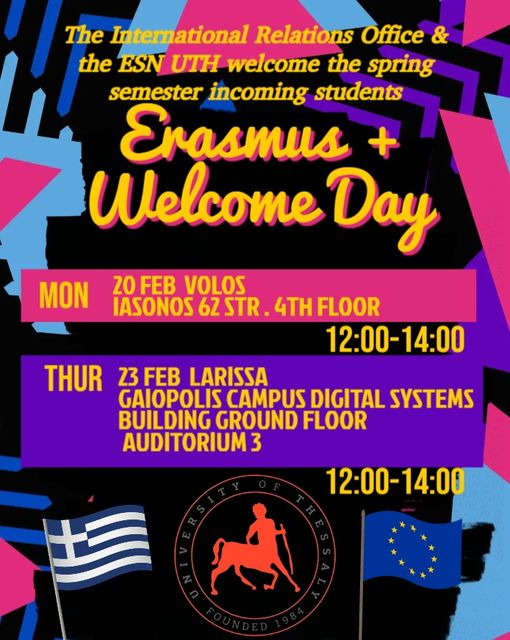 We would like to welcome the incoming students for the Spring Semester:
VOLOS on Monday, February 20, at 12.00, at 62 Iasonos Str., 4th floor.
LARISSA on Thursday, February 23, at 12.00, Department of Digital Systems, GAIOPOLIS CAMPUS, Auditorium 3.
We will be happy to see you!